Have You Failed a USDA Inspection Due to Condensation in Your Cold Room?
The DZ-2000 Wash-Down Presents an Innovative Cold Room Dehumidification Solution to Cold Room Condensation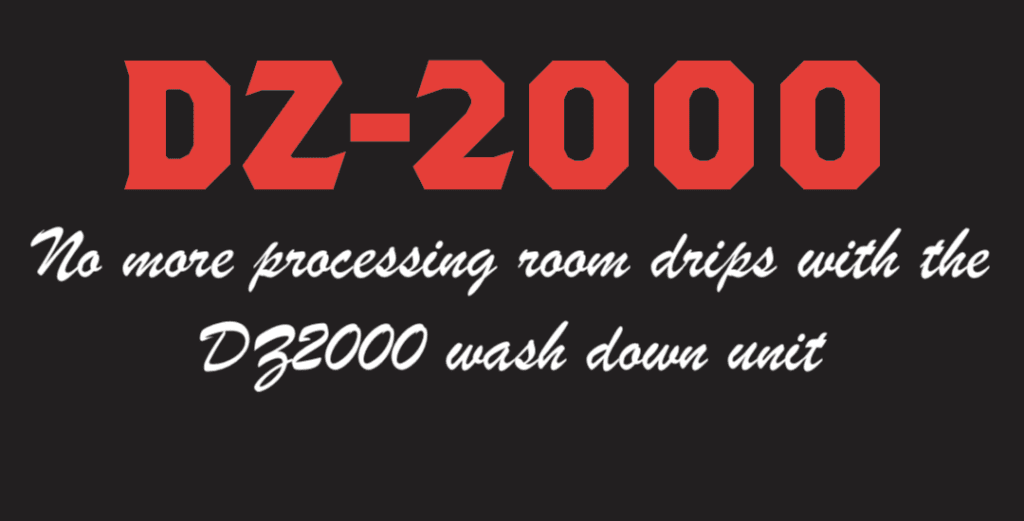 Does your cold room develop condensation that leads to a loss of productivity and sanitation issues? As an international supplier of commercial and industrial refrigeration equipment, BMIL has more than 65 years of experience bringing cold room dehumidification solutions to such problems to customers the world over. We offer the DZ-2000 Wash-Down, a desiccant dehumidifier that effectively reduces humidity in spaces maintained between 20℉ and 55℉.

If you are the facility manager at a food processing company, failed USDA inspections can have drastic effects on your operation and in turn your profits! Whether you are the plant manager at a meat-packing facility or are in charge of food processing and packaging for fresh and frozen products, failed inspections are hard to swallow. Let us help mitigate that risk with cold room dehumidification solutions!
Maintaining USDA Standards With the DZ-2000 Wash-Down
If your refrigeration processing room develops a build-up of water on the ceiling—a common problem—it usually is just the start of the issues. When this build-up occurs, the foreman must instruct their team to wipe the ceiling down, which can be costly, time-consuming, and unhygienic. What's more, when a USDA or FDA inspector visits this space and sees that water build-up, they will probably instruct that all food products in the cold room must be discarded, a full sanitation shift must be run, and the whole room must be cleaned and wiped down with towels. Not only do you have to throw away your product, but extra time and resources need to be spent to sanitize.

What if you could maintain the humidity levels of a cold room, without adding heat? This is where the DZ-2000 Wash-Down can serve as the perfect solution to reduce humidity without adding any heat to your cold room setting, with minimal installation costs. Cold room dehumidification also provides additional benefits:

Simple ductless installation with no need for large holes in the cold room walls
Eliminates condensation and reduces frost formation
Lowered operating costs through no ceiling drips
Minimized energy consumption zero dehumidifier heat gain
As a fully washable unit, sanitizing your processing room has never been easier
This cold room dehumidification solution dehumidifies without adding heat and does not require drilling holes or outdoor ventilation. Plus, as its name implies, the DZ-2000 Wash-Down is housed in a stainless steel casing, and could not be easier to clean with a hose.
A Unique, Efficient Solution for Food Safety Inspections
By reducing cold room humidity without adding heat, the DZ-2000 eliminates condensation and reduces frost formation, prevents mold and mildew growth, and increases the shelf life of your product. This technology operates using desiccant dehumidification technology that can be installed directly in your cold room, without the need for ductwork. While other cold room dehumidifiers require large holes in your walls, wasting energy and increasing air leakage, the DZ-2000 can be easily installed.

Installing the DZ-2000 Wash-Down is simple:
Hang the unit
Connect power
Connect to a drain line
No ducting required!
Many cold room dehumidification products add excessive heat that can require post cooling and add to energy costs. The DZ-2000, however, does not add excess heat. It minimizes energy consumption through the use of EC motors, a digital scroll compressor, and air-to-air energy recovery. This innovative design uses 50 percent less energy than similar equipment in cold rooms.

If you've failed a USDA inspection due to condensation in a cold room, you understand the loss of time and resources this problem can present. The DZ-2000 eliminates the need for defrost cycles, reducing temperature fluctuations, and protecting your food products. Save energy, company time, and loss of product by integrating this easy-to-install cold room dehumidification product into your cold rooms.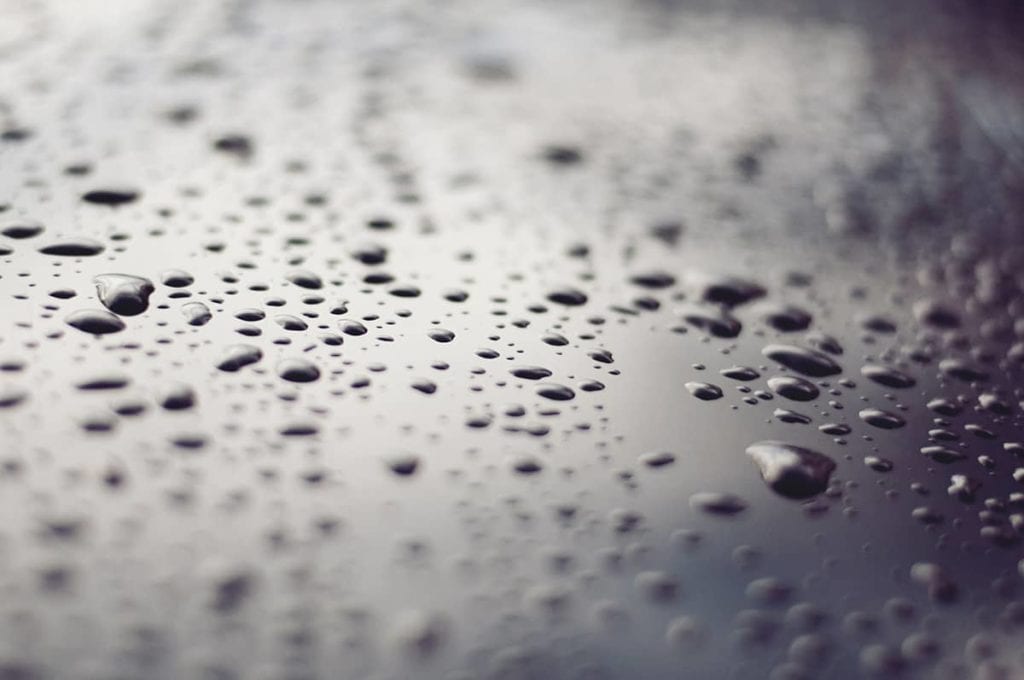 Features of the DZ-2000
An innovative solution to cold room condensation, the DZ-2000 Wash-Down is easy to sanitize, easy to install, and provides 40 percent or more savings for capital expenditure and energy consumption.

Construction Features
Foam-injected double wall panels
Stainless steel housing
Water-tight motorized dampers for wash-down mode
Removable panels for easy component access and minimal clearance requirements
Process Air Components
2″ MERV 8 front access filter rack
Desiccant wheel
High-efficiency EC motor impeller process air fan
Regeneration Air Components
Desiccant wheel
High-efficiency EC motor impeller regeneration air fan
Aluminum air-to-air flat plate heat exchanger
Fully intertwined DX coil with stainless steel drain pan
Full capacity condenser coil
Digital scroll compressor to match dehumidification load
Controls
DDC controller with remote user terminal
RA temperature and humidity sensors included factory installed
BMS connectivity
ETL listed
Pass Your Inspection. Contact Us Today!
Don't spend another day losing productivity and putting up with subpar cold room environments. For more information on the DZ-2000 Wash-Down, contact us today. At BMIL, we have decades of experience providing cold storage solutions all across the world. We're here to bring added efficiency and safety to your facility!