Rack Supported Buildings
Rack supported buildings and warehouses are the most efficient type of building to maximize storage. With the rack system being an integral part of the building, the entire warehouse offers storage from floor to ceiling and wall to wall. This type of system helps to minimize construction costs and the building's footprint.
These types of warehouses can be built tall, which helps save acreage, yet offers a structurally sound and highly engineered building. For those in areas of high winds and seismic conditions, these building stand strong and offer reliability needed to protect product.
Rack Supported Warehouse Capabilities
Stronger Storage Solution
Complete Rack System
Weather Strong

Maximum Storage Space
Minimized Footprint
If you want to turn your rack supported warehouse ideas into affordable, efficient, and sturdy realities, get a proposal from BMIL Technologies, LLC.
Reliable Rack Supported Building Solutions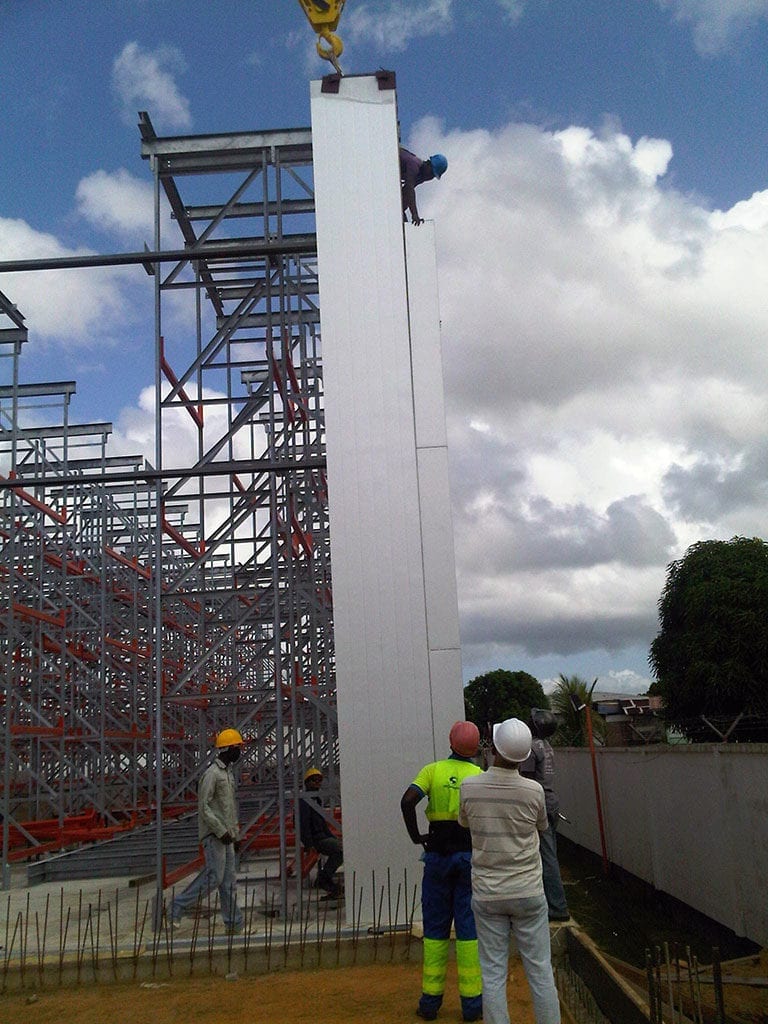 For more than 65 years, BMIL Technologies, LLC has been providing rack supported buildings and warehouses around the world. Offering high density storage like this has helped companies maximize their storage needs, while minimizing land footprint. If you'd like to learn more about our rack supported building solutions, contact us today to find out more.