Bally Modular Shelters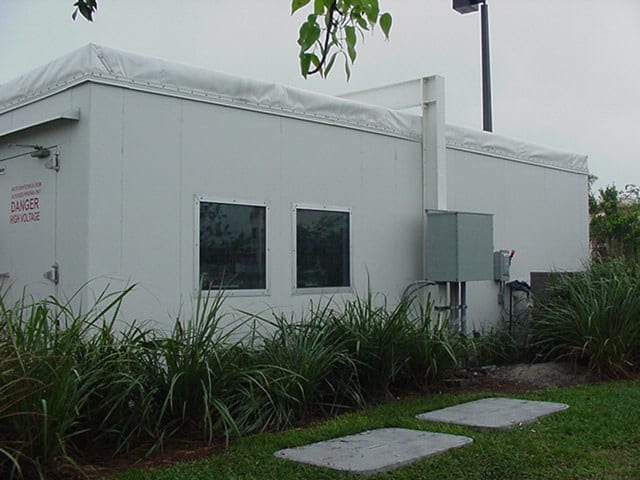 Bally modular shelters are strong, insulated shelters for whatever you want to keep safe, dry, and at just the right temperature. They offer low cost housing for high cost equipment in accessible and inaccessible locations. Plus, they're quick and easy to assemble.
More on Bally Modular Shelters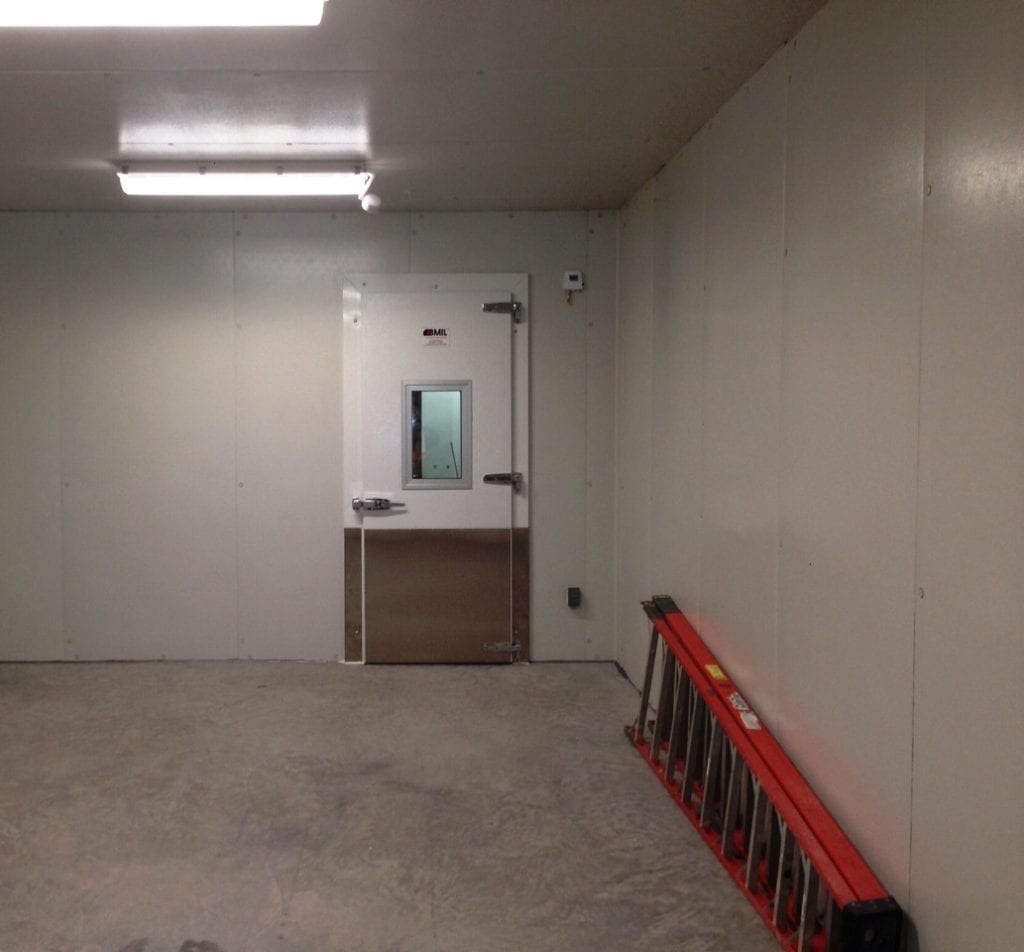 The heart of Bally modular shelters are their panels and inner insulation. The modular panels go up fast, and just as quickly, can be expanded upon or moved to a new location.
The Speed-Lok fastening system consists of hooked locking arms and structural steel that runs the inside the walls of the Bally modular shelter to add to its structural strength. Other great features, include:
Quick to Assemble

Skid Mounted

Panel Modules

Door Frame Construction

Exclusive Bally Diaphragmatic Joining System

Lightweight but

Strong
Bally Modular Shelter Applications
Cellular sites

Temporary enclosures for "hot slide" applications – telephone industry

Repeater sites

Switchgear enclosure

Transformer housing

Generator housing

Compressor housing

Pump Houses

Control Rooms

Machinery room

Radio equipment house for remote transmission stations

Air conditioning equipment housing

House water and chemical treatment equipment

House sampling machinery for water authorities

Motorized valve housing for water authorities

House voltage stabilizing equipment

Gas industry – House instrumentation used to record flow of gas from plant into national distribution system
How Much Insulation Do You Need
You can choose Bally panels in 4″, 5″, or 6″ (100, 127, 152mm) thicknesses, depending on climate and location. In addition to its excellent insulating characteristics, the foam is dimensionally stable through a wide range of temperatures. And because of its inherent strength and rigidity, it contributes to the structural strength of the building.
Insulation That Never Gets Bent Out of Shape
Bally urethane insulation is poured-in-place, using a low-pressure expanding agent, and producing a 97% closed-cell insulation enabling the panel to remain stable in extreme temperature ranges. It means that our insulation will not bend or warp, and will maintain its exact thickness and precise edges. It also means that Bally insulation does not absorb water-other insulating materials do-so its energy-efficiency is always at peak performance.
The Heavyweight Benefits Of Lightweight Modularity
You can easily load the panels by hand onto a truck, van, train or plane. Or take them to rooftop sites in the freight elevator. For installations at the highest level mountaintops, for example-thepanels can simply be airlifted. Assemble them on site, or order them factory-mounted on an easy-to-handle skid. Either way, they go just where you need them, without complications.
How To Build It Bigger, Smaller, Or Somewhere Else
Bally's modularity makes expansion or relocation simple. What makes it easy is the Speed-Lok joining system. All you need to join or disassemble the panels is a hex wrench . So, if your sensitive equipment needs more room, or has to be moved to another location, a Bally modular building will grow or move right along.
The Safe, Secure Deadbolt Option
For installations requiring added security, we offer the mortise deadbolt option. Even if the door hinges are removed, the door won't budge.
First Rate Finishes
Many options are available for Bally Buildings' exterior finishes.
White or Tan Polyester over stucco galvanized steel

Kynar

Stainless steel

Galvalume
Shelters For Inaccessible Locations
Lightweight Bally panels enable them to be airlifted with a helicopter to inaccessible locations for quick assembly.