PermaTherm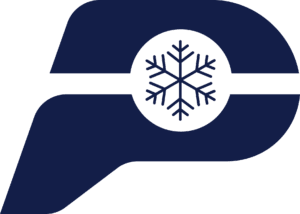 Industry leading paneling and insulation.
When it comes to paneling and insulation in refrigeration, cold rooms, and refrigerated warehouses, maintaining temperatures is important. When industry leading companies look for the best in helping to ensure temperatures are maintained, they look to PermaTherm. PermaTherm provides paneling and insulation for walls, floors, and ceilings that keeps the cold in and the heat out.
PermaTherm provides insulated metal panels that are incredibly strong, yet lightweight and easy to install. Their insulated paneling is used around the world for cold storage needs. The panels can be pre-assembled and shipped to any location or built in place. PermaTherm metal panels can be used in small applications like walk-in coolers, freezers, refrigeration and environmental rooms to large applications like cold storage warehouses and distribution centers.
Benefits of PermaTherm
High Strength
Helps Control Bacteria, Grease and Dust
Highest R-Value Available

Energy Efficient
Superior Thermal Insulation
Easy to Clean
Low Construction Cost